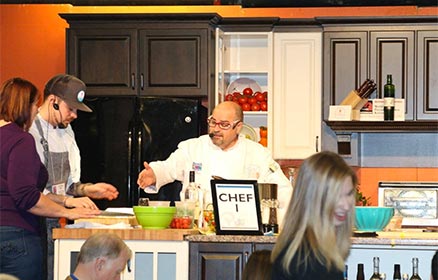 It's almost Expo time!
Our 14th annual Saltscapes East Coast Expo opens its doors on Friday, 20 April at 12 noon. Come and join us and more than 500 exhibitors for a weekend of celebrating all things local.
We have an all-new venue and setup, with 7 stages providing non-stop demonstrations, sampling, entertainment from music to agility dogs.
Friday, April 20: 12PM – 9PM
Saturday, April 21: 10AM – 6PM
Sunday, April 22: 10AM – 5PM
Eat, drink and shop local with us this coming weekend at our new venue: 350 Horseshoe Lake Drive, (the former RONA building), in Bayers Lake. There's plenty of signage, parking attendants for the free parking, and of course, 3 full days of non-stop fun.